For sixty years, the Starpack Awards have celebrated excellence in packaging and the fantastic work being done in process development and engineering, focusing on innovation and recognition of personal as well as corporate achievement.
Prof. Dr. Sabahat Arif, Chairperson PID department took great initiative and support students and faculty members to step forward to represent university internationally. We would also like to thank Mr. Salman asghar (Lecturer PID Department, UET & PhD candidate Design School, Loughborough University, UK) and Dr George Edward Torrens MCSD (Senior Lecturer, Design School, Loughborough University, UK) for their efforts and collaboration in this venture.
We congratulate students from 3rd year Product design
Saliha Yaseen and her team for winning the "Gold Star Award"
Waleed Qayyum and his team for winning the "Bronze Star Award"
Namra Qayyum and her team for winning "Highly Recommended Award".
Department celebrated their success with great honour for representing Department of Product & Industrial Design, University of Engineering and Technology, Lahore in Starpack Award 2019.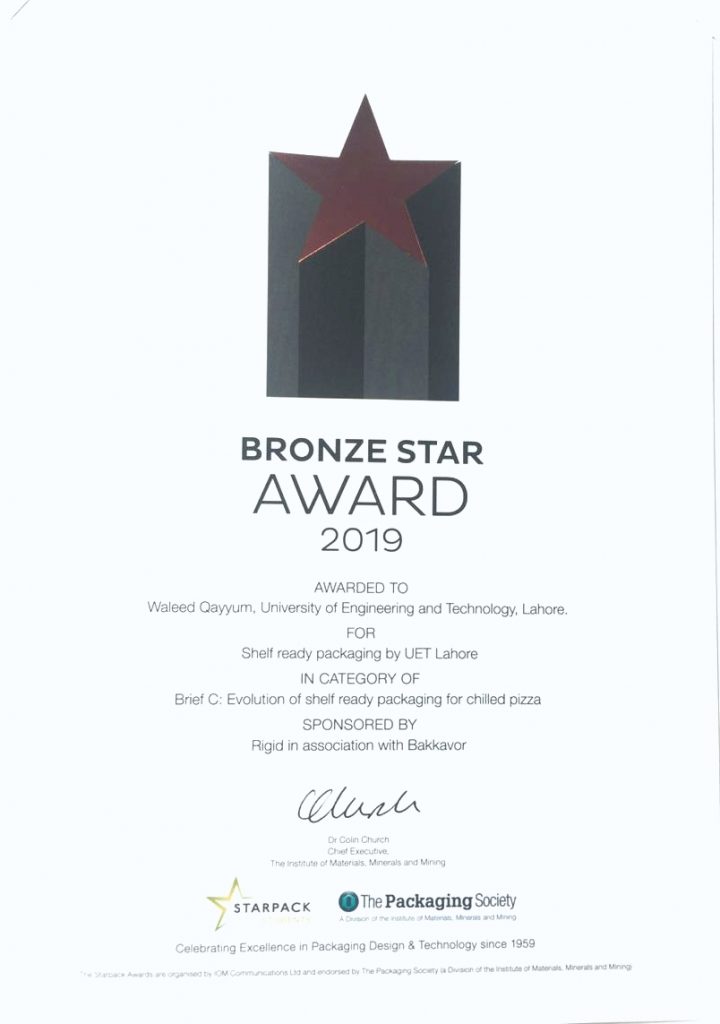 The Starpack Packaging Industry Innovation Awards took place at the Institute of Materials, Minerals and Mining, London, on wednesday 26th June, 2019.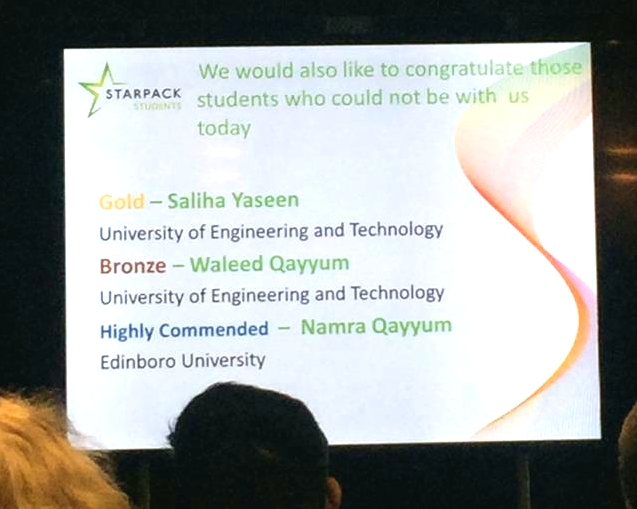 The red carpet event celebrated industry professionals, packaging manufacturers, designers and brand owners, who continue to push the limits of technical expertise and innovation in packaging. Judges of this year Starpack Award were Mike Swain, John Lamb, David McGowan, Alaster Yoxall, Chris Peach, Nikki Clark, Brian Lodge and David Wiggins.
UET Lahore